Greater Philadelphia Flag Football League


 The GPFFL welcomes gay, lesbian, bisexual, transgender, queer, intersex, asexual, and straight ally athletes of all skill sets, experience levels, ages (18+), and gender identities.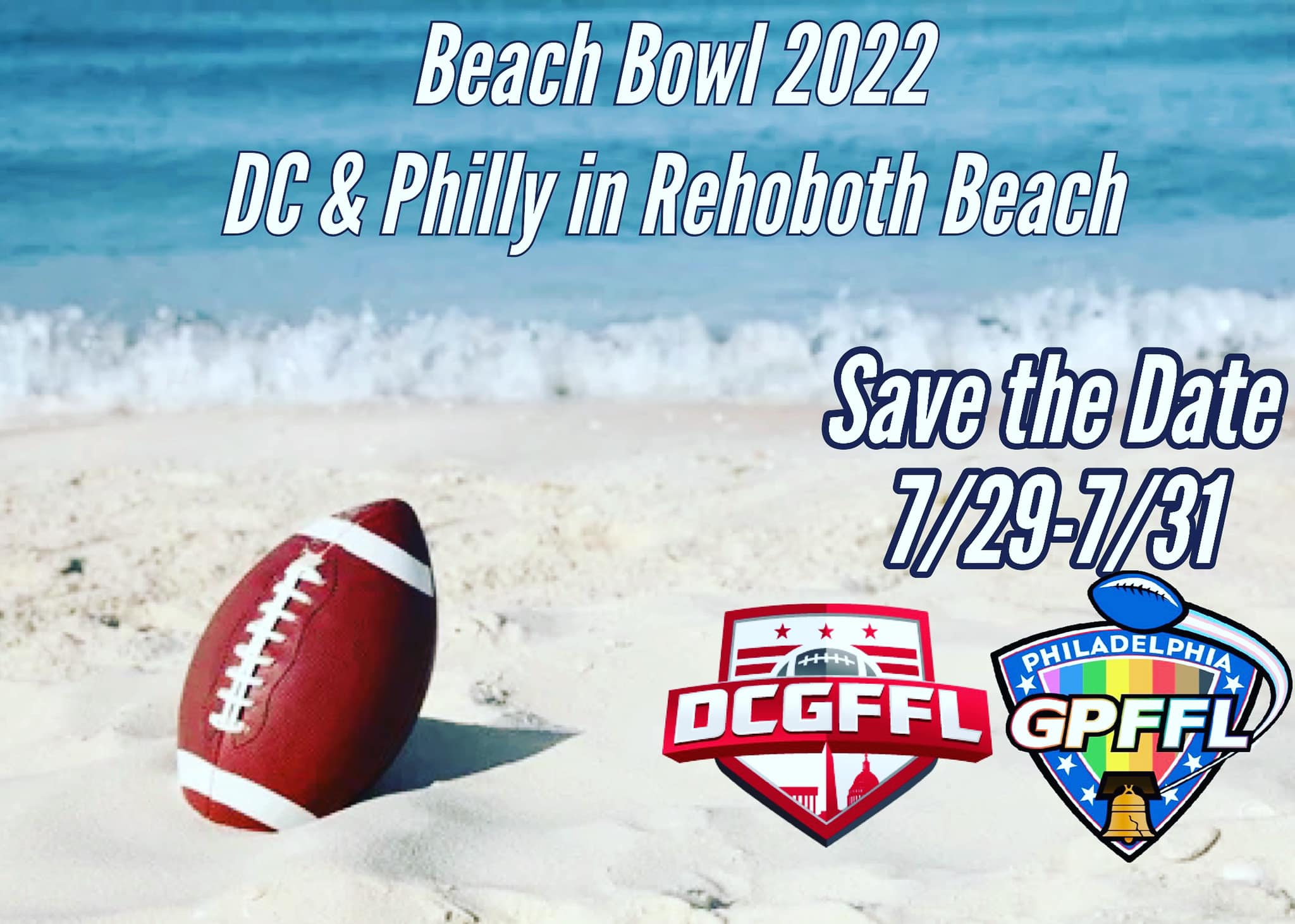 This year, we will be teaming with the DCGFFL's for the casual summer tournament, Beach Bowl, which will be held Saturday, July 30th in Rehoboth Beach, Delaware. The tournament will feature 2-3 short games that are played on a grass field (NOT SAND!) in the morning to afternoon, followed by social events and a night out in Rehoboth! The Saturday games will be followed by a pool party!  Both players and non-players have to register for the event.

Click Here for Player Registration
Click Here for Guest Registration
SAVE THE DATES!! As we enter the dog days of Summer, now is the time to start preparing for some Fall Ball - GPFFL Style
Check out the important dates below and follow us on social media @PHLFlagFootball for more information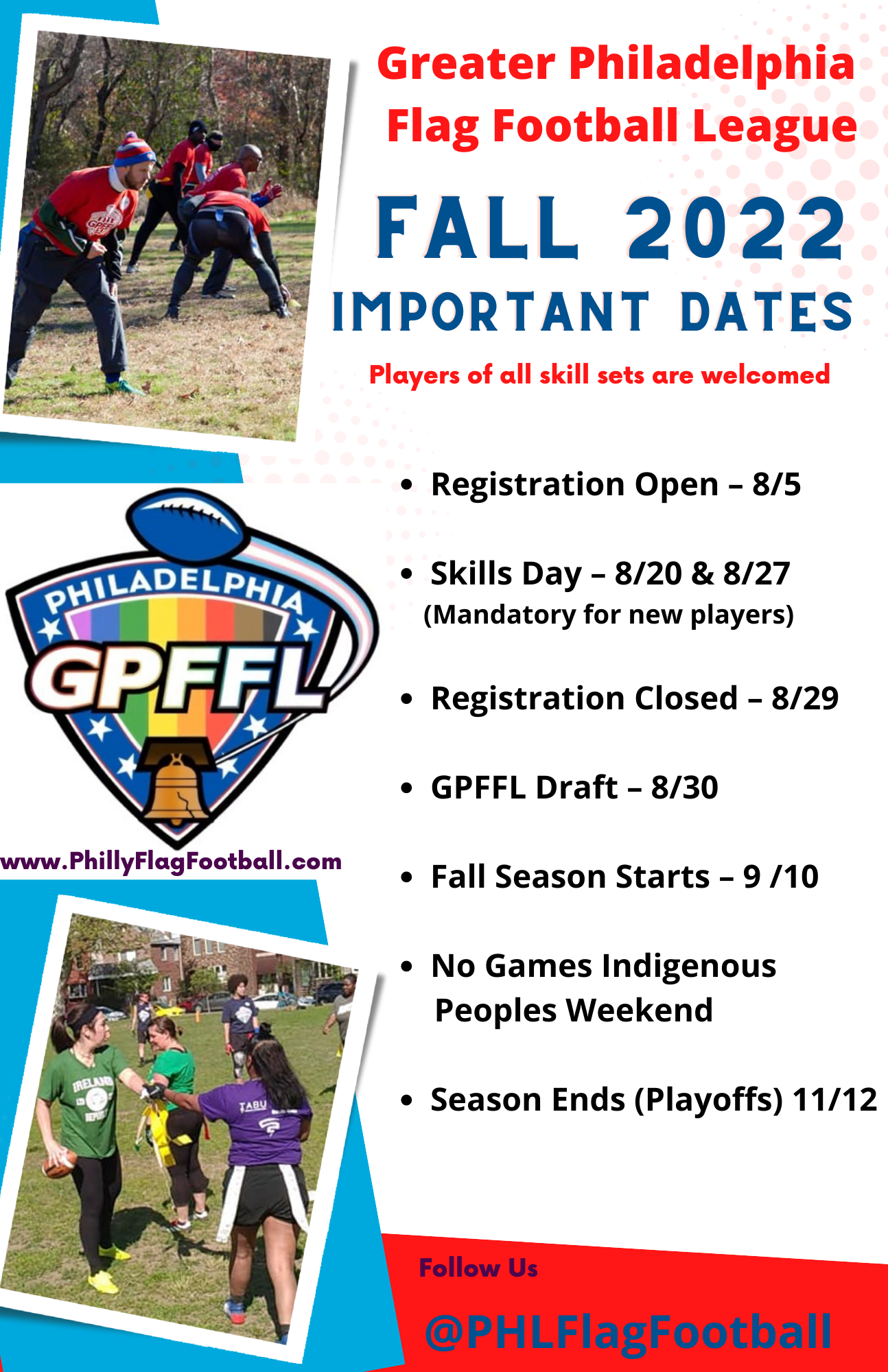 Appearance of an individual's name, photograph or likeness on the GPFFL website is not an indication of that individual's sexual orientation, sexual preference, or sexual identity. 
Copyright 2007-2021 GREATER PHILADELPHIA FLAG FOOTBALL LEAGUE all rights reserved.
Greater Philadelphia Flag Football League, P.O. Box 21, Philadelphia, PA 19105