The Greater Philadelphia Flag Football League prides itself on giving back to both the LGBTQ and Greater Philadelphia communities.  Since its inception in 2009, the GPFFL has volunteered and partnered with many community organizations including ActionAIDS, DVLF and MANNA. The GPFFL also hosted Gay Bowl XIV in October of 2014, the NGFFL's largest national tournament.  Below are just a few examples of how the GPFFL and its members continue to give back.
Philly Pride & OUTfest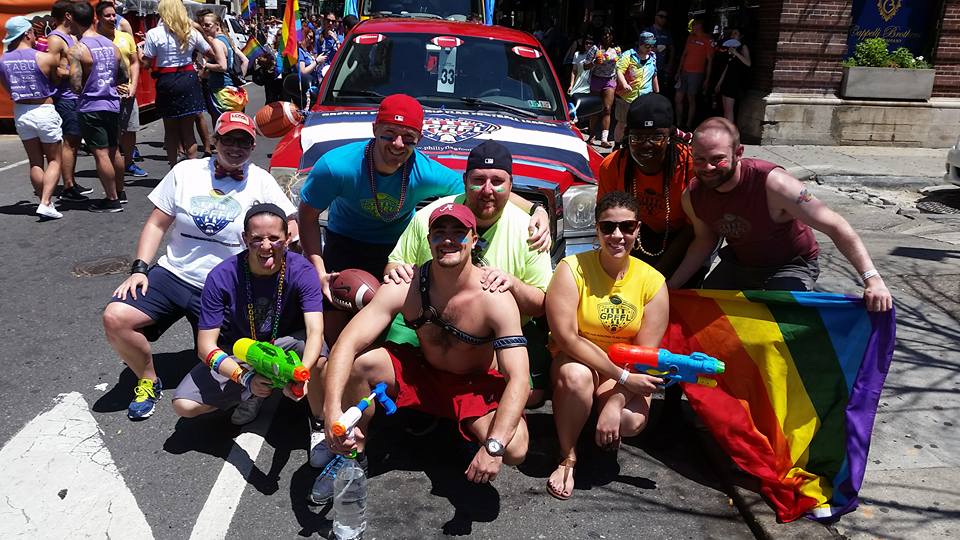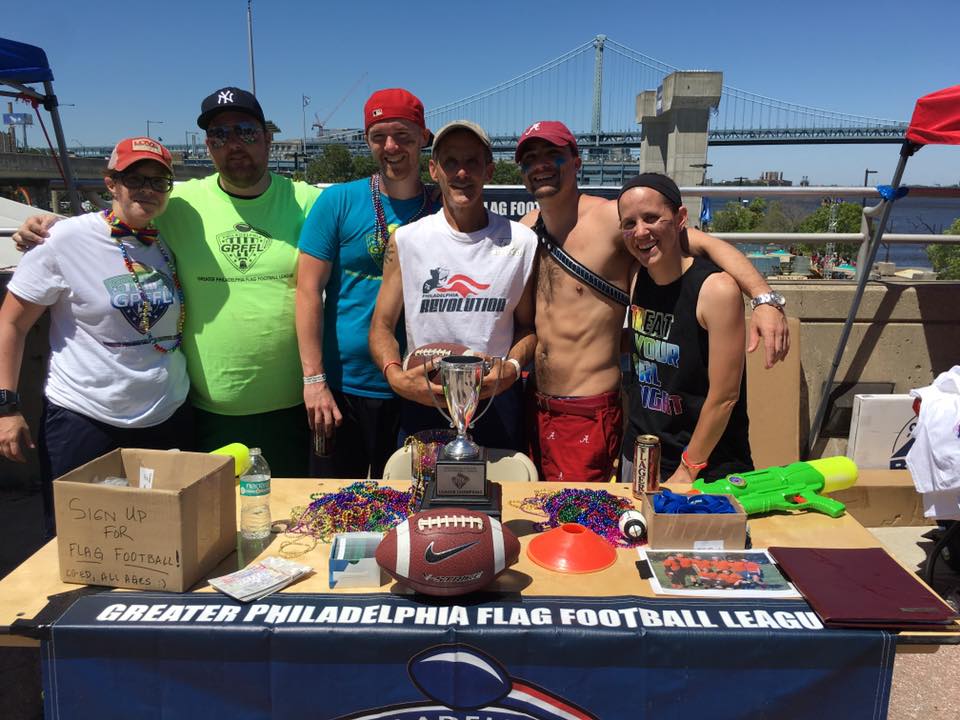 The Greater Philadelphia Flag Football League participates in Philly Pride each June and OUTFest in October in order to show our support for the LGBTQ community.  Philly Pride is largest pride festival in the region with over 30,000 visitors each year.   
Click here to learn more about Pride events in Philly.
3rd Annual GPFFL Halloween Party and ActionAIDS

The GPFFL held its 3rd annual Halloween party and player auction at the William Way Center on Sat., Oct. 31, 2015.  A portion of the proceeds went to ActionAids, supporting their outstanding efforts to help people living with HIV/Aids.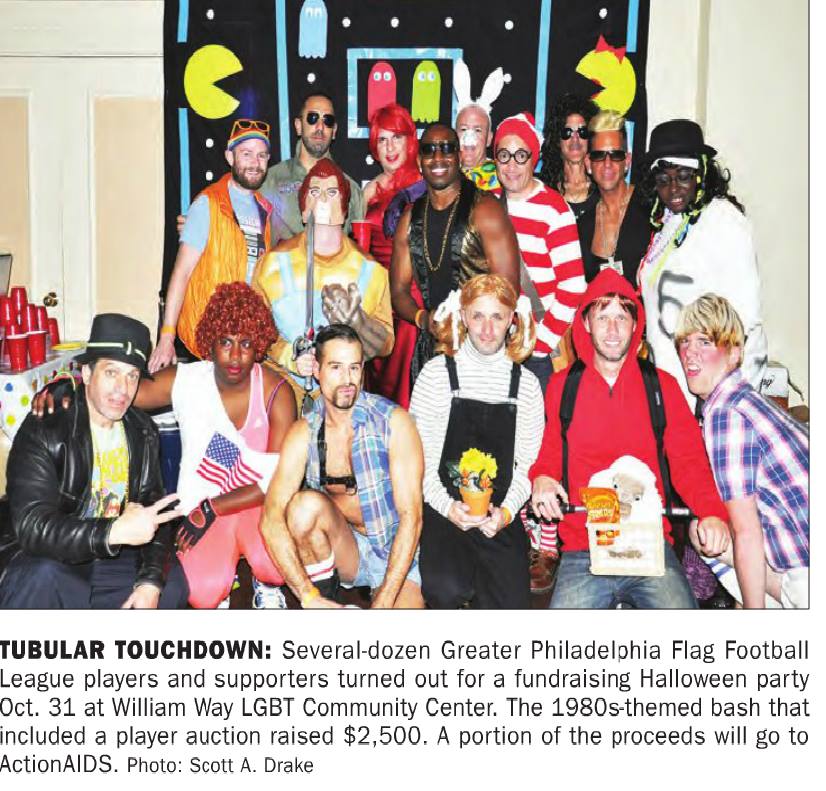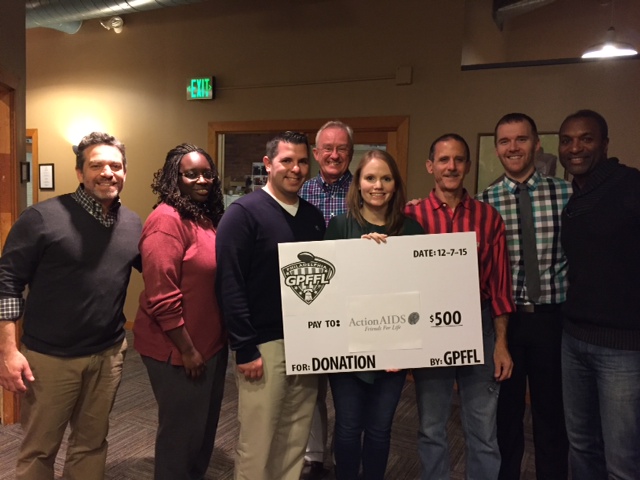 'Gay Bowl' National Flag Football Tournament

The GPFFL hosted the NGFFL's largest annual tournament in Oct. 2014, bringing more than 750 athletes and 40 teams.
Congratulations to our Revolution and Lightning travel teams for representing Philly so well on and off the field!
GPFFL's "It Gets Better Project" Video
In the fall of 2011, the GPFFL taped one of the first "It Gets Better Project" videos by a sports league in the country.  Former league commissioners Scott Dinkins & Wayne Knaub and Justin Dolci, shared their coming out stories and provide hope to LGBTQ youth.  To date, the video has been seen all over the world nearly with nearly 10,000 views!  Wayne's story was featured in Dutton/Penguin's book 'IT GETS BETTER: Coming Out, Overcoming Bullying, and Creating a Life Worth Living.'